vrijdag 27 maart 2009
Gepost door

Roos
op 08:31
Geen opmerkingen:

donderdag 26 maart 2009
well it took me some day`s to make a message here , but we were so busy here and i`m really tyerd now :(
Yesterday our youngest dog Diegò had a operation on his leg , he had torned Cruciate and they ficked that .
but now he can walk that great , because of the pain and bandage`s .
i sleept tonight on the sofa , to watch over him , but had only a 4 hour sleep :(
so i`m going to do nothing today and want to write some letters .
only i have to do some groccery shopping , but i will do that together with Chimène and if martijn is at home from his work , so somebody can watch Diegò .
Our dog Diegò now :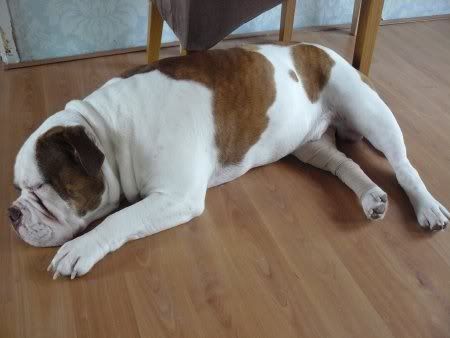 Gepost door

Roos
op 03:39
Geen opmerkingen:

donderdag 19 maart 2009
Hello (new) friends .

here`s my new blog , i thought it was time for a new blog , removed the old one , because i didn`t do much on it , it was about making HQ FB`s and i don`t make them anymore and i didn`t like the blog .

On this BLOG you can read about my LIFE :)
What i do every day , or see , or get , or my photo`s , i like to take , ETC....... .
also for my penpals , you can see when i get you`re snailmail :) (with photo)

i LOVE it if you leave a comment for me at my BLOG , so don`t forget that if you are here .

well let me say "ENJOY" and hope you like it here :)

greetings Roos
Gepost door

Roos
op 06:09
3 opmerkingen: